UPDATES IN VERSION – GENESYS 2023
GENESYS 2023, the latest iteration of Vitech's flagship MBSE platform, introduces new capabilities aimed at improving usability and performance, making GENESYS easier to navigate and streamlining common operations. Most importantly with the release of GENESYS 2023, the GENESYS product portfolio has been changed to better meet the needs of the user community.
New features of GENESYS 2023 include:
GENESYS Product Line Changes
Independent Views Container
Table Views
View Lists
Model Obfuscator
Zoom Diagram to Fit Window
SBE Vision Integration
A key initiative for each GENESYS release is to find areas for improving performance, especially when working in teams or on large models. In GENESYS 2023, attention was given to improving the performance of bulk operations. The graphs below illustrate the magnitude of the improvements when performing certain operations with GENESYS 2023 over GENESYS 2022.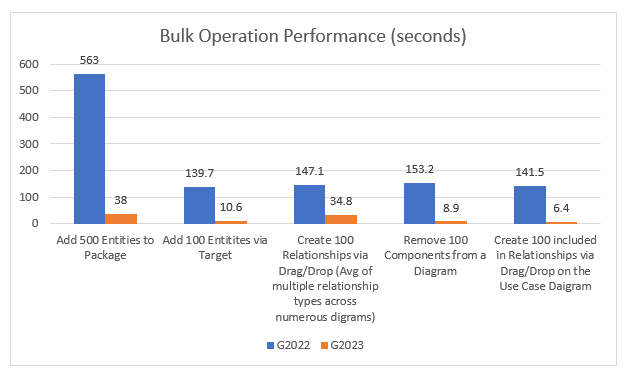 The chart above shows samples of performance data for different operations. All tests above were done with GENESYS and GENESYS Server as a shared repository. Overall performance has been significantly improved in GENESYS 2023.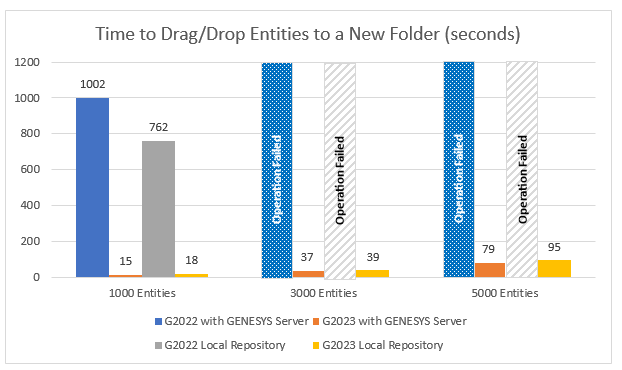 *For the chart above, GENESYS 2022 failed to complete the move operations with 3000 and 5000 entities. Note that these operations run better in GENESYS 2023 with GENESYS Server than using the local repository. Additionally, performance scales in a nearly linear manner.
AUTOMATIC LICENSING UPDATES
GENESYS users can now use the included GENESYS License Utility to automatically update GENESYS software licenses. Instead of going through the previous process of generating the license c2v file and waiting to receive the corresponding v2c which must then be loaded into the GENESYS License Manager, users can now simply launch the GENESYS License Utility, click the Update button, and the utility will query the Vitech license servers, automatically applying licensing changes. Use of this utility requires an outbound internet connection from machine running the GENESYS License Utility and an existing entitlement on the Vitech servers.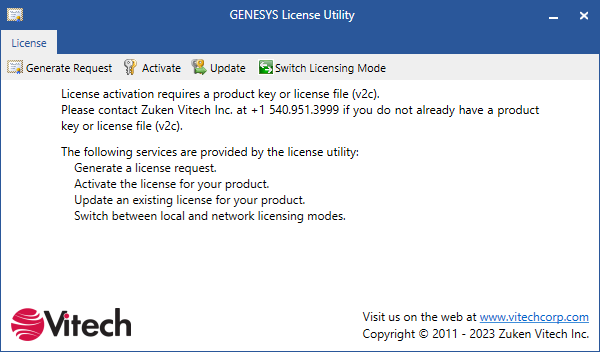 MINOR IMPROVEMENTS – BULK OPERATION UNDO/REDO
Prior to GENESYS 2023, each entity in a bulk operation created an entry in the undo/redo stack. This means that large operations consisting of dozens, hundreds, or even thousands of entities could not easily be undone. In some cases, they could not be undone if the set was too large. In GENESYS 2023, these have been consolidated into a single entity in the undo/redo stack.
Below is a screen shot of the undo/redo stack from GENESYS 2022 after moving 20 entities.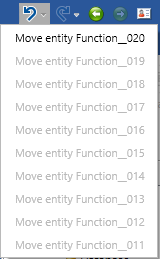 With GENESYS 2023, that same operation now appears as follows: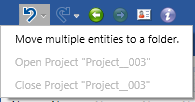 The entire bulk move operation can be undone or redone with a single click, whereas previously each individual entity would have had to be selected individually.