MBSE and GENESYS Training Opportunities
Vitech offers multiple training opportunities focused on providing MBSE and GENESYS users and managers with a common framework that can be applied using any systems engineering methodology.
Designed to elevate your team's MBSE command, Vitech's training reflects far more than product knowledge. Delivered by practicing senior and principal systems engineers, Vitech courses cover key systems concepts, the latest processes and methods, and the software capabilities to support your systems efforts.
All of our courses are designed to challenge established approaches and transform strategy and performance within project teams and organizations.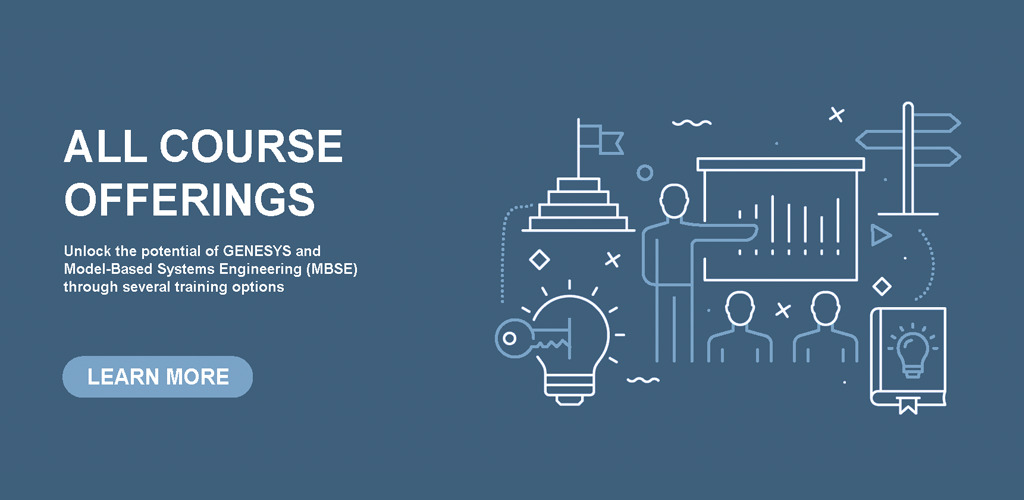 Current 2023 Training Opportunities
Model-Based Systems Engineering (MBSE) with GENESYS
5 Day Virtual Training Class
Registration Ends November 29
Upcoming 2024 Training Opportunities
Model-Based Systems Engineering (MBSE) with GENESYS
5 Day Virtual Training Class
Registration Ends TBD
Writing Reports in GENESYS
3 Day Virtual Training Class
Registration Ends TBD