Test and Evaluation in CORE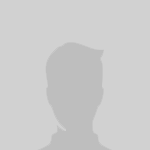 The webinar will explore a schema for a model -based management of system V&V activities beyond the "traditional" Verification Cross Reference Matrix (VCRM) required in system requirement documents. This extension will explore options for test activity planning and resourcing of test events, test event tracking, test risk management, and test plan progress. We will demonstrate how to answer the following questions using the V&V facility built in to CORE:
What is the overall time required to complete a series of test events?
What concerns and risks do we have in our system test plan?
What resources to do we need to complete the system test events?
How can we shorten the time required to complete a testing sequence?
How to monitor the progress made on completion of system testing?