From Concept to Design: Making MBSE Real-Time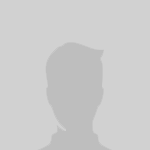 This webinar will focus on effective MBSE practices with CORE and GENESYS, enabling your team to improve the systems engineering journey from concept to design. We will learn how the right approach supported by the right tool will streamline your efforts to elicit information, analyze the problem, explore alternatives, develop the solution, and document the design.
Learn how to choose the most effective MBSE practices.
Develop an understanding of how adopting MBSE offers organizations transformative benefits in quality and time to market.
Discover how the right MBSE solution can ease the burden of systems engineering while enhancing the value.