5 Steps for Improving Your Systems Engineering Practice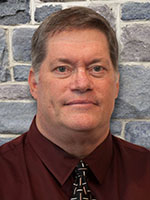 In this webinar, we talk about the five steps that we can utilize to improve our systems engineering processes. We will look at how the ultimate standard for present-day systems engineering is to continually be effective and efficient and to satisfy our customers. By integrating these five steps into your process, you can manage your limited resources in a way that gets the most bang for the buck from your design effort.
Learn about the 5 steps that can improve systems engineering processes.
Develop an understanding of what stakeholders are demanding with present-day processes.
Learn how to be effective and efficient as a problem-solving enterprise to meet customer demands.