4 Ways to Put Your Model to Work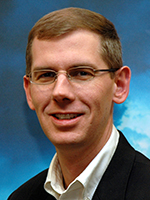 In this webinar, we will look at four ways you can make your descriptive architectural model work for you. We will discuss why these architectural models can do more as they reflect design and specifications for detailed engineering. We will talk about all four approaches at a conceptual level and demonstrate them using GENESYS.
Discover the four ways to put your model to work.
Gain insight into how architectural models can do more for you.
Learn about each of the four ways at a conceptual level.
Observe demonstrations of each of the four approaches using GENESYS.
View the Full Webinar Video Archive